SERVICE
Ocean Transportation
Service Overview
We provides overall transportation services including transportation of various types of cargo such as container cargo, small cargo, and bulk cargo, and inland transportation (trucking) and storage for import/export cargo.
Service Type
FCL
LCL
BULK, Project cargo
cargo transportation
finding optimal vessel
Small cargo transportation
Secure stability through grouping
Equipment transportation
Infra Equipment transportation
Pactra Service Advantage
- 24 x 7 Service
- Door to Door Tracing
- provide management of S/R, Invoice, B/L through link with clients system
- Competitive rates and space secured by service contract with shipping company and steady cargo throughput
Air Transportation
Service Overview
Customized service including Exportation by air, Importation by air, Charter, warehousing.
Cargo pickup, Receive shipping document, Airport bonded transportation
Service Type
| Normal | Express | Charter |
| --- | --- | --- |
| Same-day dispatch, next-day shipping | Same-day dispatch, same-day shipping | Program Charter / Adhoc Charter / Block Charter |
Pactra Service Advantage
- 24 x 7 Service
- Door to Door Tracing
- Competitive rates and space secured by steady cargo throughput (priority status for peak-season space)
- D2D Tracing information, various per customer customized reports and customer B2B integration through System.
Ocean & Air Transportation
Service Overview
Complex transportation service (combination of sea and air transportation)
Combination of cost reduction through sea and speed through air
Service Type
Ex-Korea / China to Europe Business
Ex-China via Incheon Business
Via Dubai(Sea) to Europe(Air)
Via Seattle (Sea) to Europe(Air)
Via Seoul from China (Sea) to Worldwide (Air)
Pactra Service Advantage
- Extensive Sea & Air service experience
- High quality service provided by Sea & air specialist
- Provide high service stability for Via Incheon service through own operation
- High reliability for Via Dubai, Seattle service by using local sea & air partner
Rail Transportation
Service Overview
Provide inland transportation through rail connection after arriving at main port
Service Type
| European Rail Service | TSR/TCR | Multimodal |
| --- | --- | --- |
| Transportation service to various parts of Europe through rail connection | TCR-TSR connection service for export cargo to eastern Europe | Connection between rail and truck for door delivery |
Pactra Service Advantage
- New service development with rail service provider
- Operation of exclusive block train though partnership with European railway companies
Road Transportation
Service Overview
Import/Export connection or local inland transportation service (container, cargo truck transportation)
Providing One Stop logistics service linked with international forwarding
Service Type
| Normal Trucking | Bonded Trucking | Shuttle Trucking |
| --- | --- | --- |
| General cargo transportation | Bonded cargo transportation | Fixed route round-trip service with dedicated Shuttle trucks |
Pactra Service Advantage
- All Type Of Trucks can be arranged in Europe
- Swift and systematic shipping service through TMS (Transportation Management System)
- Real-time tracking with GPS enabled vehicles
- OTR, Short distance shuttle service, LTL trucking
Warehousing
Service Overview
Receiving, counting, storage, shipping, stock management service
Operation of bonded warehouse in Incheon Airport and 17 warehouses in 8 countries
Service Type
General Warehouse operation
Bonded Warehouse operation
Cross-Dock
Receiving, storage, shipping of import and export cargo
Inventory management
Bonded cargo receiving, storage and shipment
CFS
Stand-by and shipping of received cargo bypassing storage
Pactra Service Advantage
- Optimized inventory management through WMS(Warehouse management system)
- Improve productivity through real time inventory management
- Acquired VMI(vendor managed inventory) & Distribution HUB management know how
Plant & Project
Service Overview
From ultra-heavy goods to EPC, we have differentiated project logistics competitiveness based on our own overseas network.
Service Reference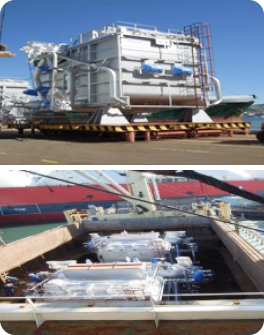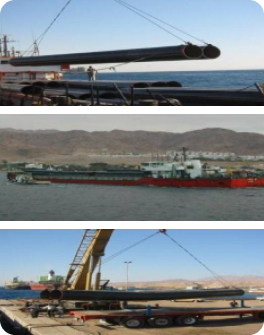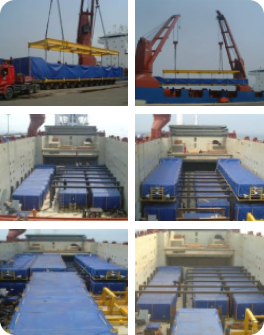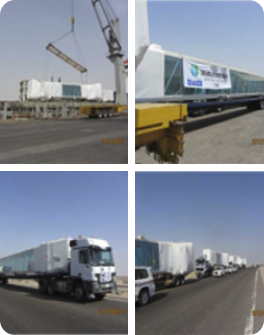 Pactra Service Advantage
- Securing knowhow for project cargo through various project logistics experience
- Timely/safe transportation by securing the optimal transportation method according to the project cargo
- Providing global one-stop service from transportation planning to execution in connection with our own overseas network
- Additional service to dispatch own crew to loading/unloading point for accurate loading, according to delivery/ installation order at site, Damage checking when unloading and loading is executed.
Value Added Service
Service Overview
We receive and store the parts necessary for automobile assembly from customers, and supply them to the finished car production plants in a timely manner in accordance with their production plans.
Service Type
| Line Feeding | JIT(Just In Time) | JIS(Just In Sequence) |
| --- | --- | --- |
| Supplying parts to the work line | Securing and inputting appropriate inventory of production materials in the warehouse | Supplying necessary parts according to the production order based on the sequence |
Pactra Service Advantage
- Operating VMI warehouse integrated management for supply of line parts and proper inventory management
- Contributing to preventing line shortages and improving productivity
- Increase work efficiency by supplying parts that match the vehicle input order to the work line in a timely manner
- Re-loading and Re-palletizing, Inspection and Sorting, Re-packing, any type of additional value added service from nearest logistics center in US